Our Story
Coran-Sholes Stained Glass was established in Boston in 1961. Our residential and commercial work may be found in homes and office settings throughout New England, ranging from the historic to the ultra-modern and everything in between. We have done repairs and restorations for the Holy Cross Cathedral, for the Christian Science Church, and for numerous other churches, as well as for most of the colleges and universities in the area, including Harvard University, Boston University, and Boston College, and for many others throughout New England, and we have also provided custom-made leads and other materials for the School of the Museum of Fine Arts and for windows at Wellesley College.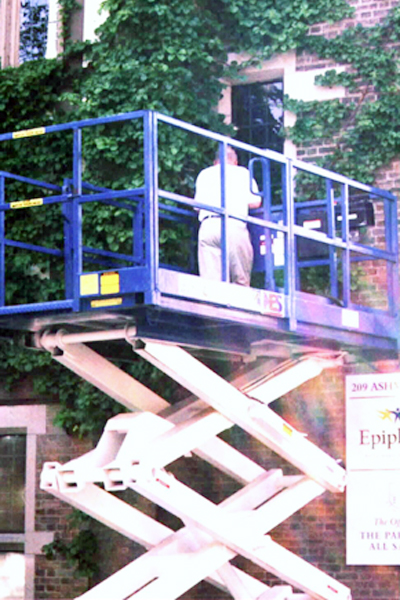 We work regularly with homeowners, architects, builders, preservation commissions, and historical societies. We have worked with clients from as far away as Australia and Kuwait. We have been featured in the Boston Globe and other news outlets.
In addition to the design and building of windows, we served for many decades as suppliers of stained glass materials, including lead of our own manufacturing, to artists throughout the United States. We provided lead to many of the foremost stained glass studios in the eastern United States and worked with widely recognized professionals in the field in order to custom design and create leads required for special projects. During the 1970s and 1980s, we also offered classes in the art of building with stained glass. These aspects of the business were phased out in the early 1990s in order to allow us to spend more time doing what we love: working directly with clients to design, build, repair, and restore windows in residences, churches, academic institutions, and businesses.
Some of Our Clients
The Museum Of Fine Arts, Boston
Rhode Island School of Design
Harvard University
HarborCov
Newport Historical Society
The Christian Science Church
Wellesley College
The Harvard Club
Cathedral of the Holy Cross
Massachusetts Institute of Technology
Boston College
Curry College
All Saints Ashmont Episcopal Church
St. Peters Church Osterville
Commonwealth School
Pine Manor College
Numerous developers, architects, builders, contractors, institutions, and historic landmarks